When my Beauty Blogger Vox Box came, it smelled amazing. The culprit? A
Bath & Body Works
mini candle that I honestly would never have smelled on my own. Hubby & I know what we like when it comes to candles & with so many to choose form in this candle-loving world, we've bcome somewhat snobby. To that I say no more!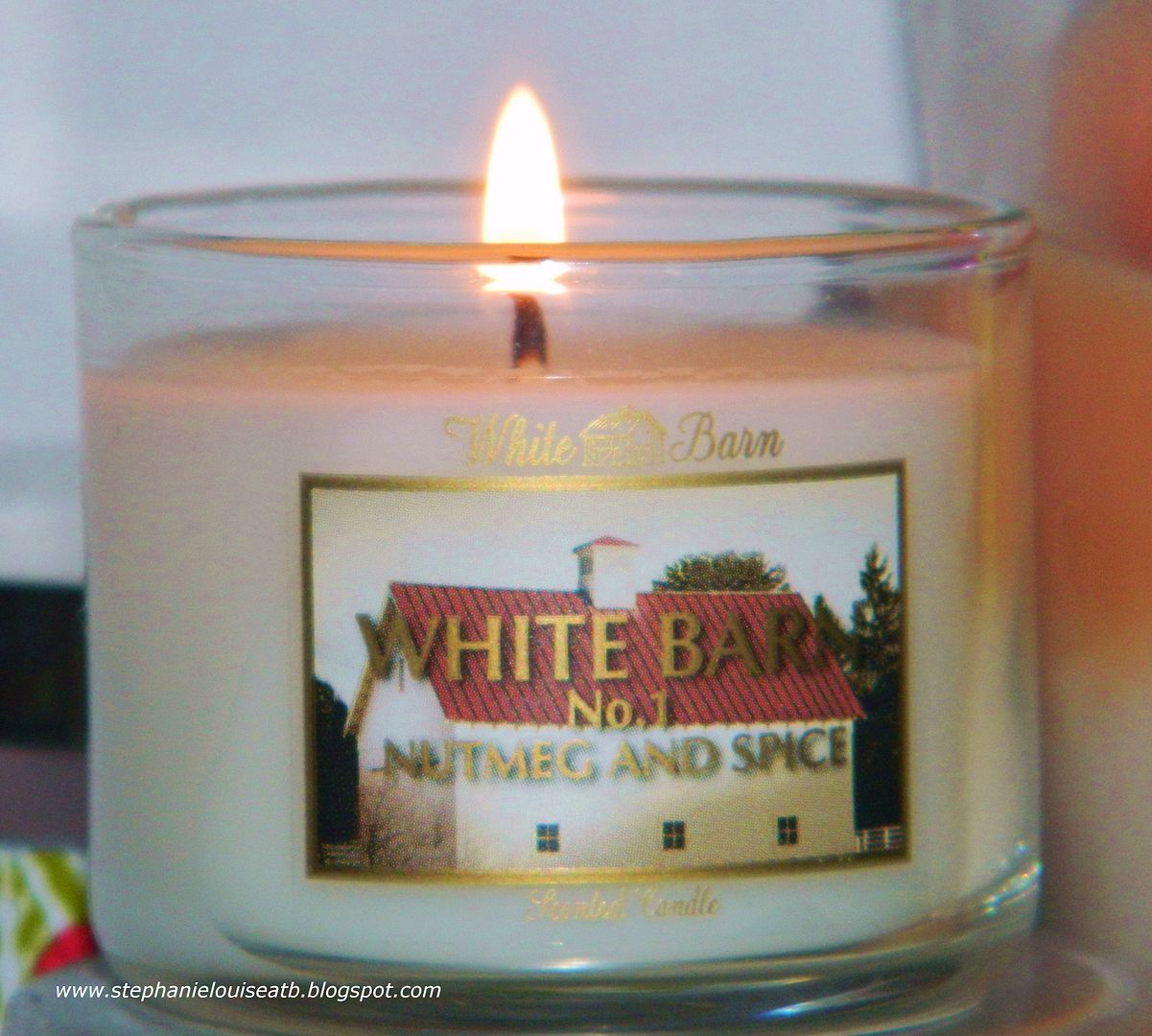 Although a bit pricey (I'm a sale girl, what can I say?) these mini candles are great. Perfect little gifts, strong scents, & seasonal options make these a lot better than other minis. We own lots of full-sized candles from Bath & Body works & have never gotten a dud. Seriously, never!
White Barn No. 1 Nutmeg & Spice may not have been the scent I would have picked, but I'm happy it has joined my candle army. In fact, I have been burning it a bit all week...along with other scents. I can never make up my mind, it is indeed a lot like hoarding makeup. This smells warm & comfy, not fuzzy at all. You can snag this & many other scents at Bath & Body Works in the Mini Candle $3.50; Small Candle $9.50; Medium Candle $12.50; 3-Wick Candle $19.50. Wait for sales, I always do!
What is your favorite Fall scent from Bath & Body Works? Are you looking at Winter scents? Favorites I should check out?