This little duo was actually an extra in my Influenster Beauty Blogger Vox Box so not everyone got it! Out of the whole box, this was one of the brands I was most excited to try. I have one other product from
Boots No 7
& keep planning to try more. I have been drowning in new skincare (in a good way really!) so I have held off buying more. I might need to make an exception though!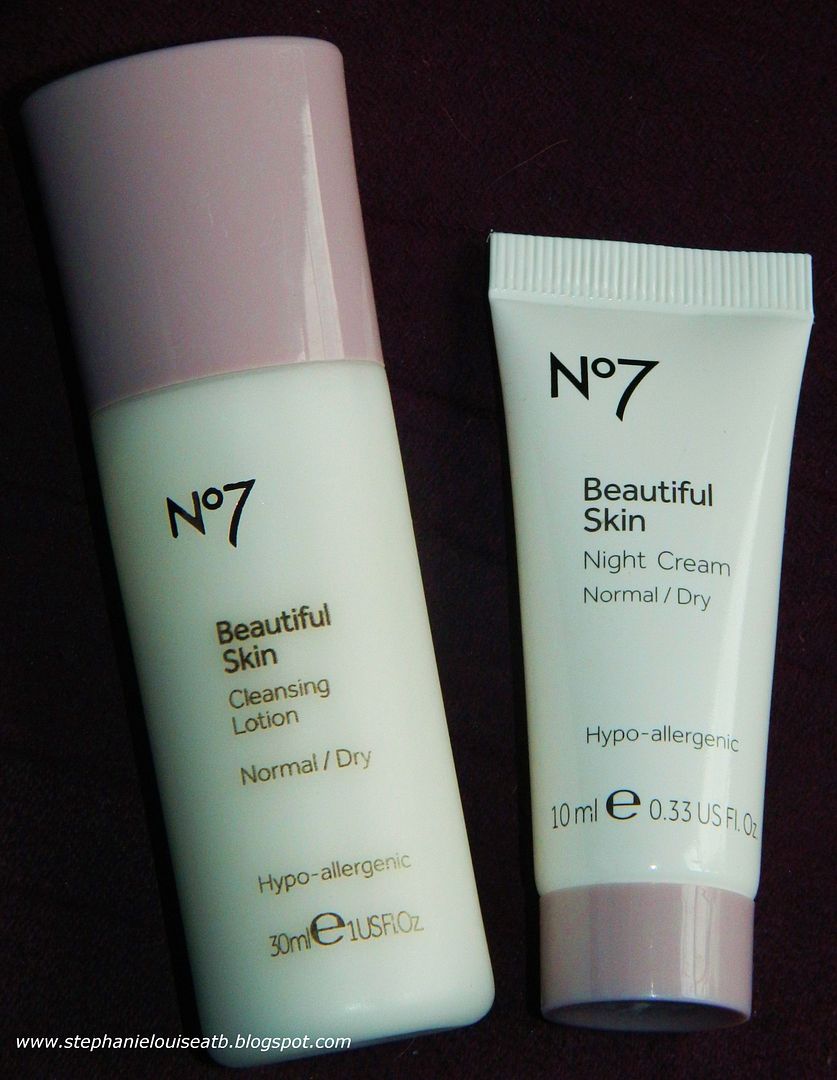 Although my skin is categorized as combination, I am looking more at Dry Skin products lately. I can always treat breakouts with something more specific to the region. Put something drying on dry skin (at least for me) & my skin has an absolute fit. Freaks out. I used these for I think 5-6 days & really enjoyed them. The cleanser removed my excess makeup while not leaving it feeling tight. The night cream was moisturizing enough for my dry areas but not too slick for my T-zone.
Color me impressed. I'd definitely need to use these longer to get a real feel for long term benefits but I see that happening in the future. Great products & not overly scented either so I think you'd be able to use them on sensitive skin as well.
Have you tried products from Boots No 7? My Target really needs more selection! Anything I should specifically check into?