Influenster Beauty Blogger Vox Box
& couldn't be happier.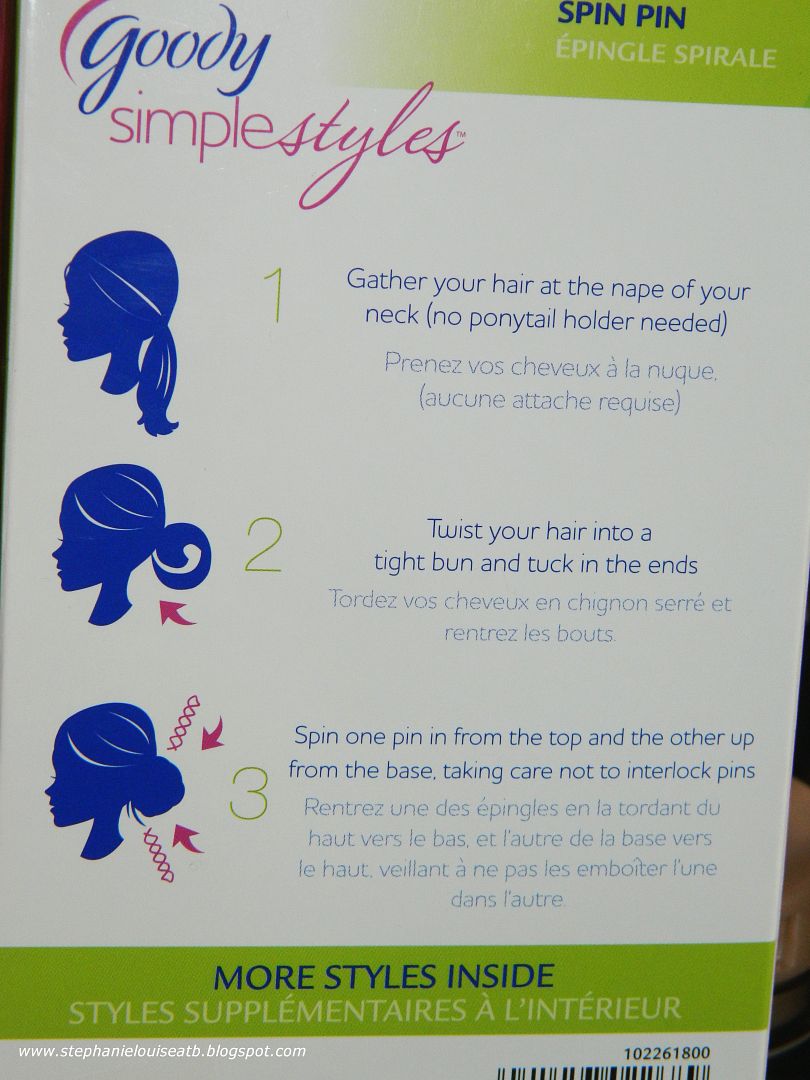 I bought mine in the light shade to match my light hair but honestly...you barely see these suckers once they're in your hair. I put the "Dark Hair" ones in between my "Light Hair" ones on the left & the "Mini Spin Pins" on the right. They look so wacky, I still play with them constantly.
I thought I'd end this review showing how I use them most often: on my thick damp hair. I love these! I hate putting rubber bands around my wet hair & clips often slide around as it dries. With the Goody Spin Pins, I apply some product, twist, then spin. When my hair dries, it has natural body & waves...without tugging at tit to get the band out. LOVE. I didn't even try to make this pretty...this is just how it looks!
http://www.goody.com
/ & check out your local Walmart, Target, CVS, Walgreen's, Kroger, & Duane Reade. Do you guys use these? What do you think?