Happy Tuesday! Today I'm sharing a polish from the brand So

FlaJo
..in fact it is my first ever! There is a Black Friday exclusive at the base of this post so make sure & check that out! I'll have lots of winter/holiday polishes coming up so stay tuned for that!
Remember you can make each photo larger!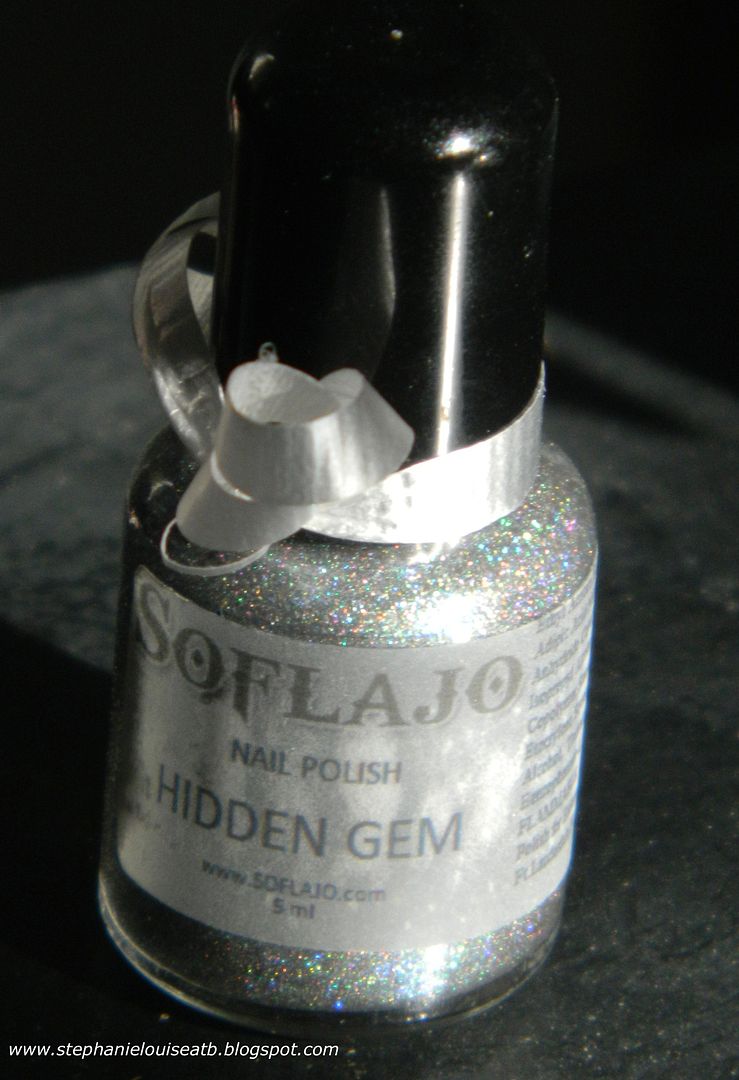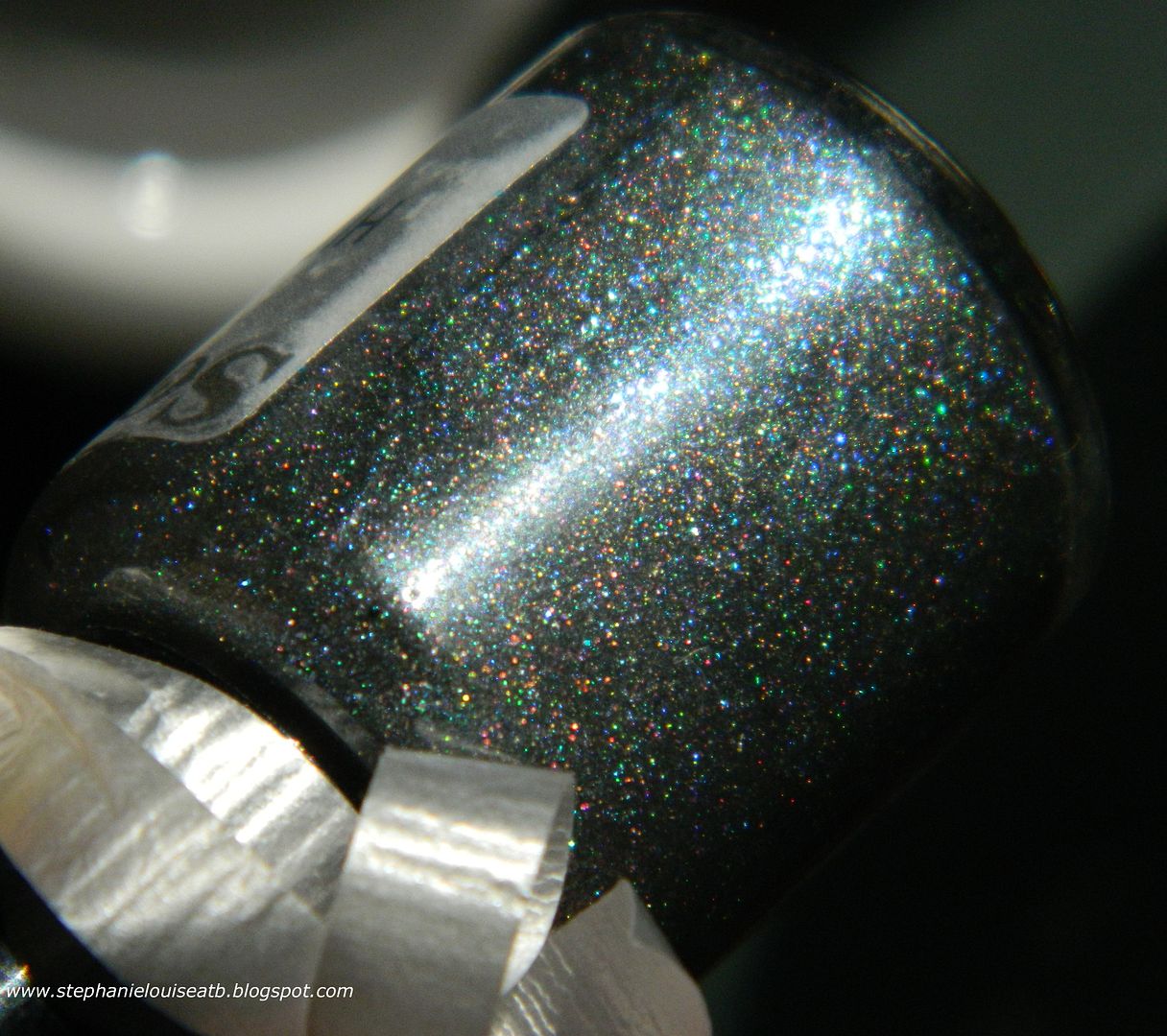 What SoFlajo says about Hidden Gem –
We're rocking this party! I find fascinating rocks on my walks and break them open at home to reveal glittering treasures inside.
Shade
So

F

l

aJ

o Hidden Gem (from The Party Time Collection): A steel blue packed with rainbow ultra fine holo, blue shimmer, & green shimmer. This has a teal aura about it in certain lights around the base. Opaque in 2 easy coats.
I love this polish! This looks so mysterious & even somewhat ethereal on the nail. This is a nice density which I prefer. The 2 coats were easy to achieve without dragging. This reminds me of ice skating at midnight with lots of twinkling lights in the distance & sparkling snow. This screams winter to me!
So

FlaJo
will be having a Black Friday Sale! This sale will include free shipping with a minimum $20.00 purchase and must be purchased from her main site
http://www.soflajo.com/?page_id=381
. ALL collections are included as long as the purchase total is $20.00.This sale is open to
both domestic and international
customers.
On Facebook page:
https://www.facebook.com/#!/Soflajo
& here is the SoFlaJo Party Time NP Collection:
http://www.soflajo.com/?page_id=1452
If you prefer to buy through Etsy, here is the link. NOTE: Free shipping is NOT included when you buy through Etsy!
http://www.etsy.com/shop/SoFlaJo