When it comes to mirrors, I seem to be drowning in them. Big mirrors, compact mirrors, bedazzled mirrors, cheap mirrors, cracked mirrors, etc...why yes there are more but I think you get the idea! My favorite mirror now is called a
Model Mirror
& it has everything I need for on the go & full makeup routines.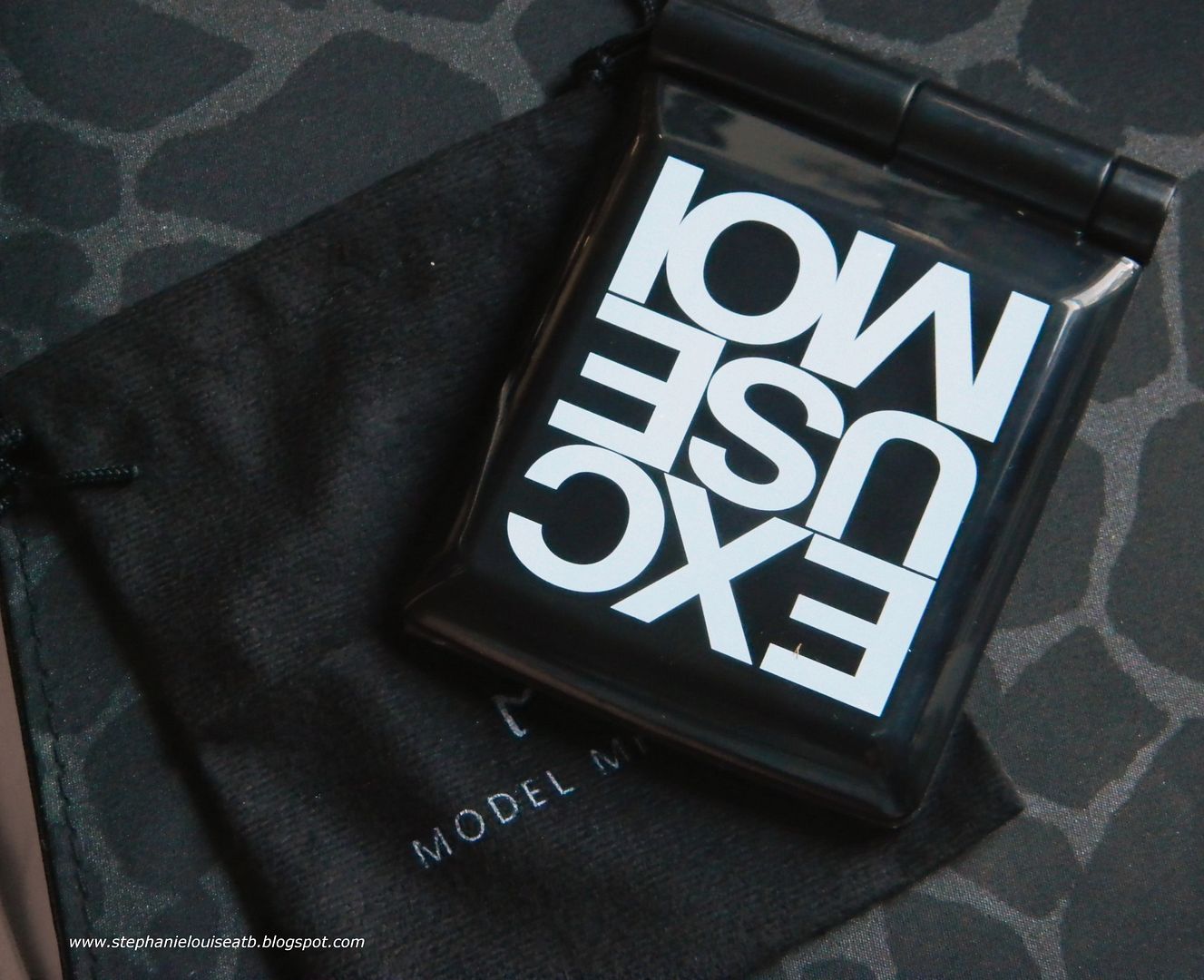 I admit, I am digging cosmetics with lights in them. My main issue? When I travel, I often pack one large bag (for the flight), one shoulder bag (for running around), & at least 2-3 clutches for going out. Guess what will fit in a clutch? My neccessary cards/IDs, a lipstick or gloss, a perfume sample, a few bobby pins, my phone (if I'm lucky), & this wonderful mirror.
Check out this size reference with my floss (ha!) so you can see the basic size.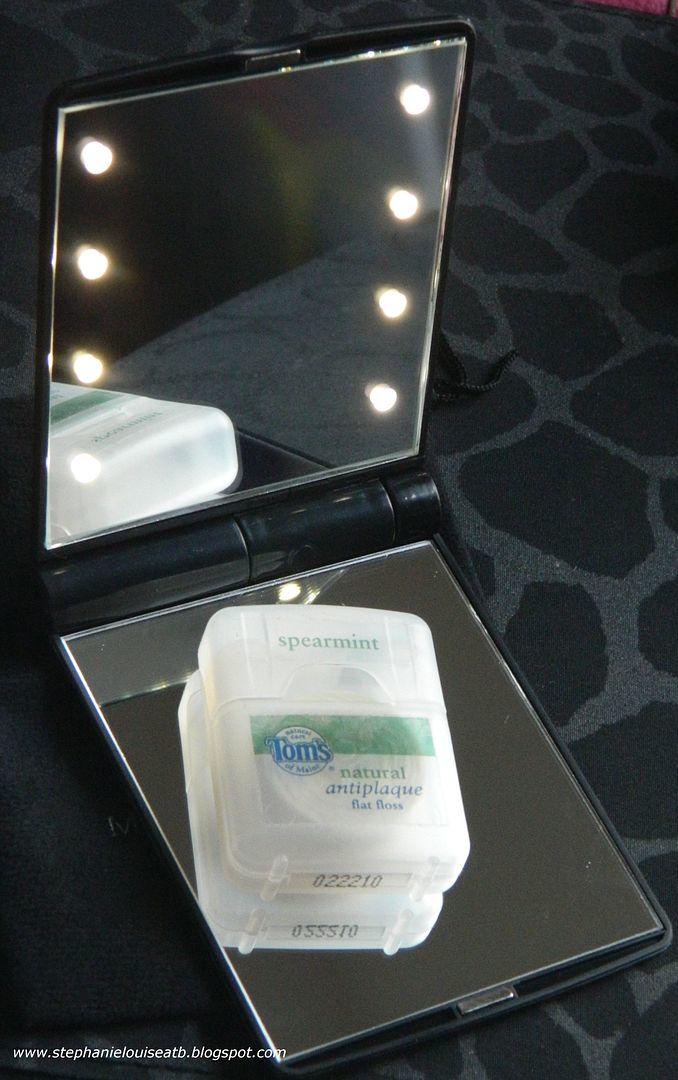 With 2X magnification on one side & 8 LED lights, I am thrilled to be a proud Model Mirror owner. I feel like I've been looking for a mirror this thin but durable for so long! It comes with a drawstring pouch for me to keep it safe in my bag as well. It is big enough for me to apply a full face of makeup (which I've done many times before!) but small enough to carry around daily. I love this little gadget!
**Item provided in consideration of review. All opinions are my own.