So Tuesday I reviewed the
Wet n Wild Sparkle 'Til Morning 8 Pan Eyeshadow
Palette & did a tutorial.
I liked the flow so I thought I'd do the same with the Shimmer the Night A

way Palette. I did all of these swatches without primer.
I did film wearing this eye look so you can see my monthly favorites video with it below!
Left Side Swatches are from top to bottom in the palette: shimmery icy white, metallic medium silver, dark grey with silver shimmer, & matte black with silver glitter. All of these are lovely & apply nicely to the eye.
Right
Side Swatches are from top to bottom in the palette: pink based lavender with golden shimmer, fuchsia with a purple/blue sheen, medium purple with silver shimmer, & a bright blue shimmer. The pigmentation on this side was just okay swatched but it looked much better on the eye!
On my eyes is the right side of the Shimmer the Night Away Palette. Blush is Heather Silk & lipstick is Within These Adobe Walls Mega Shield which are both from Wet n Wild. I love this bright look! I also where Within These Adobe Walls so often. Love it.
I really liked this palette but I feel like the pigmentation wasn't as good as Sparkle 'Till Morning.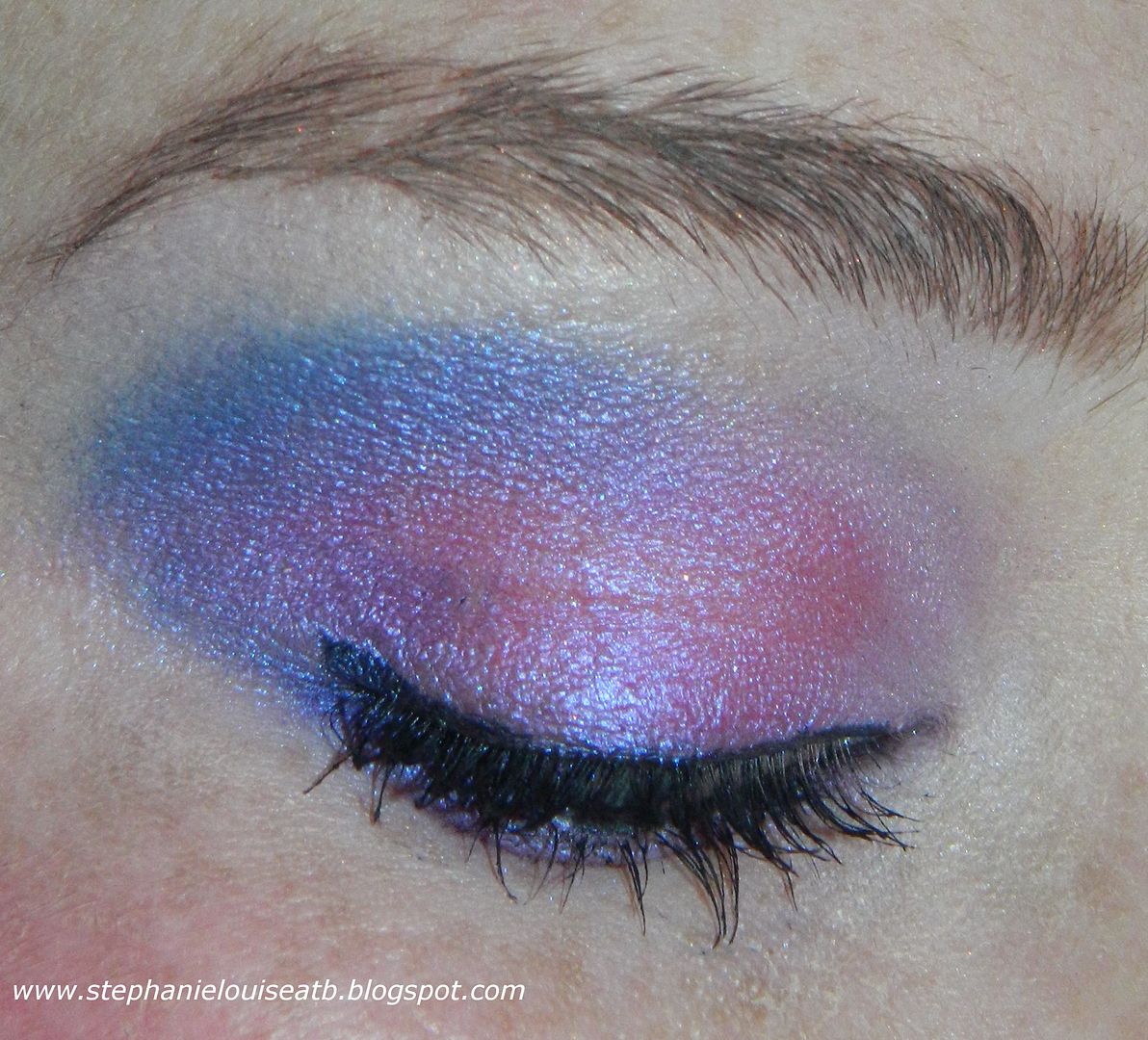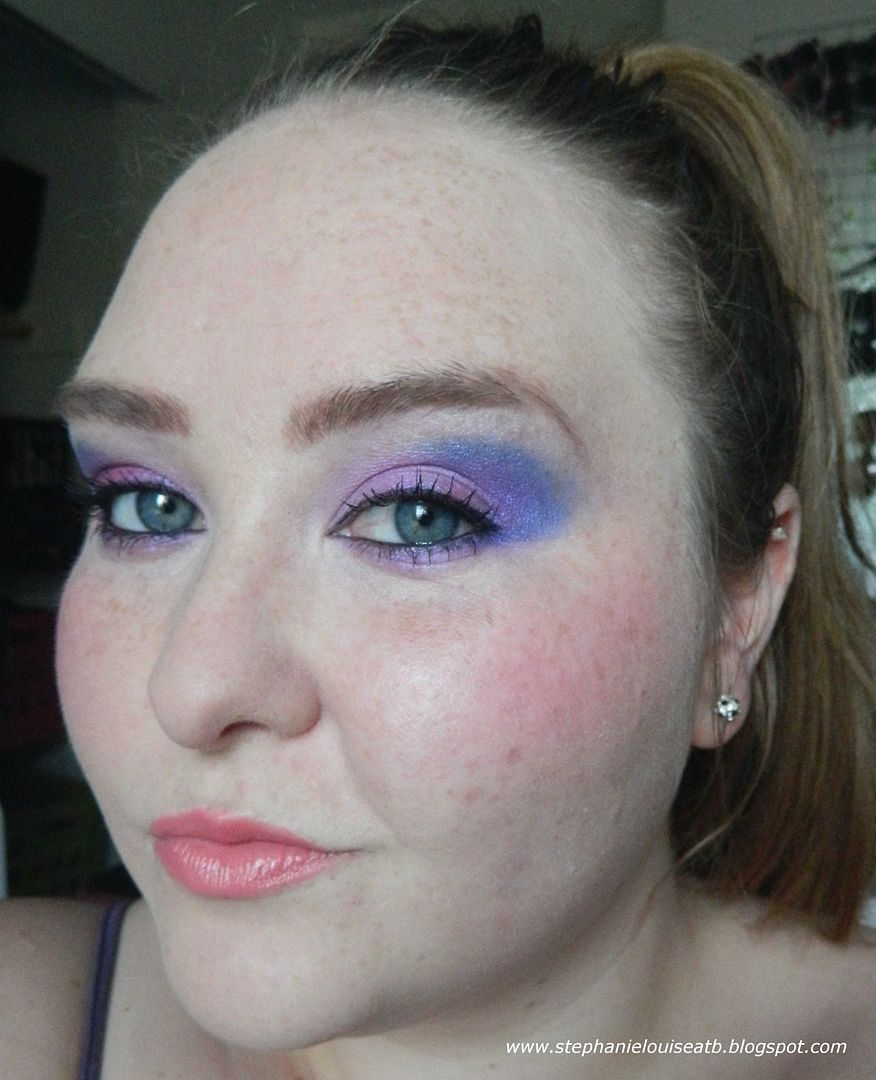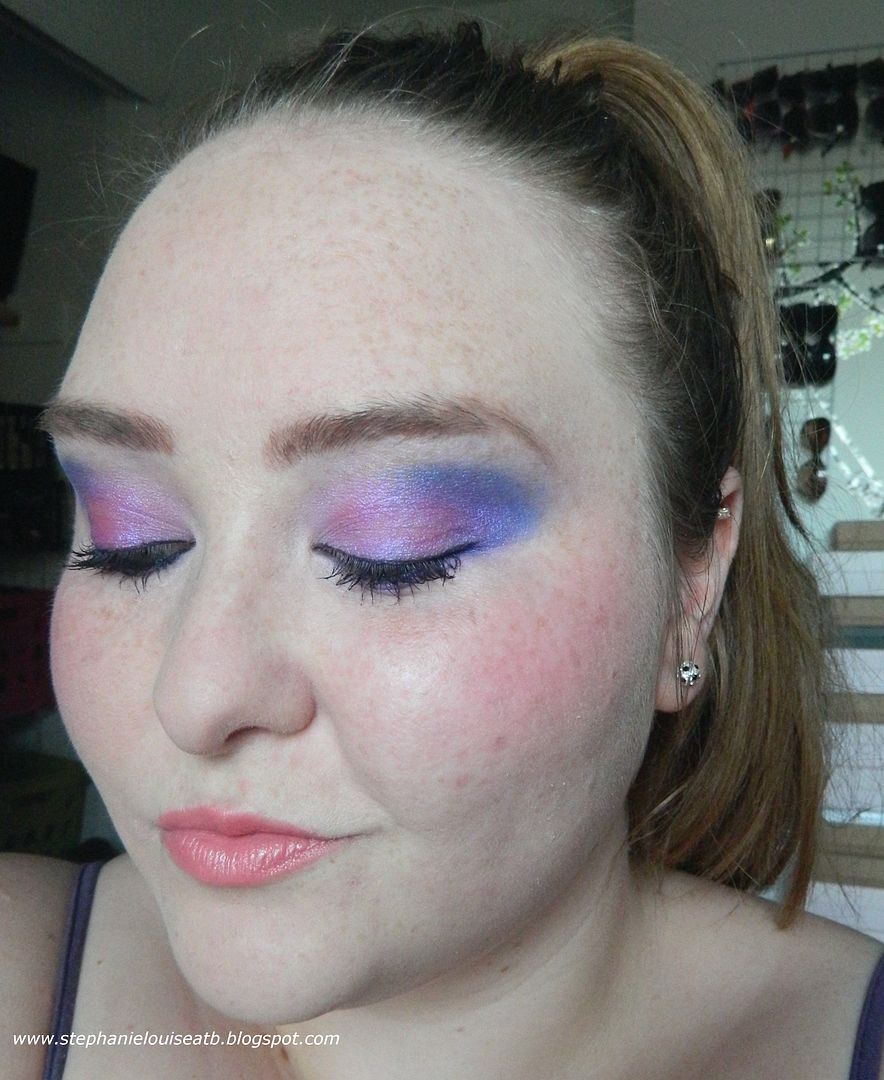 What do you think of this palette? I like both sides quite a lot. I'll also have a look coming up that was requested using the left side of the
Sparkle 'Till Morning Palette
which I reviewed & such a few days ago. I love when you guys request things, it lets me know what you want to see!