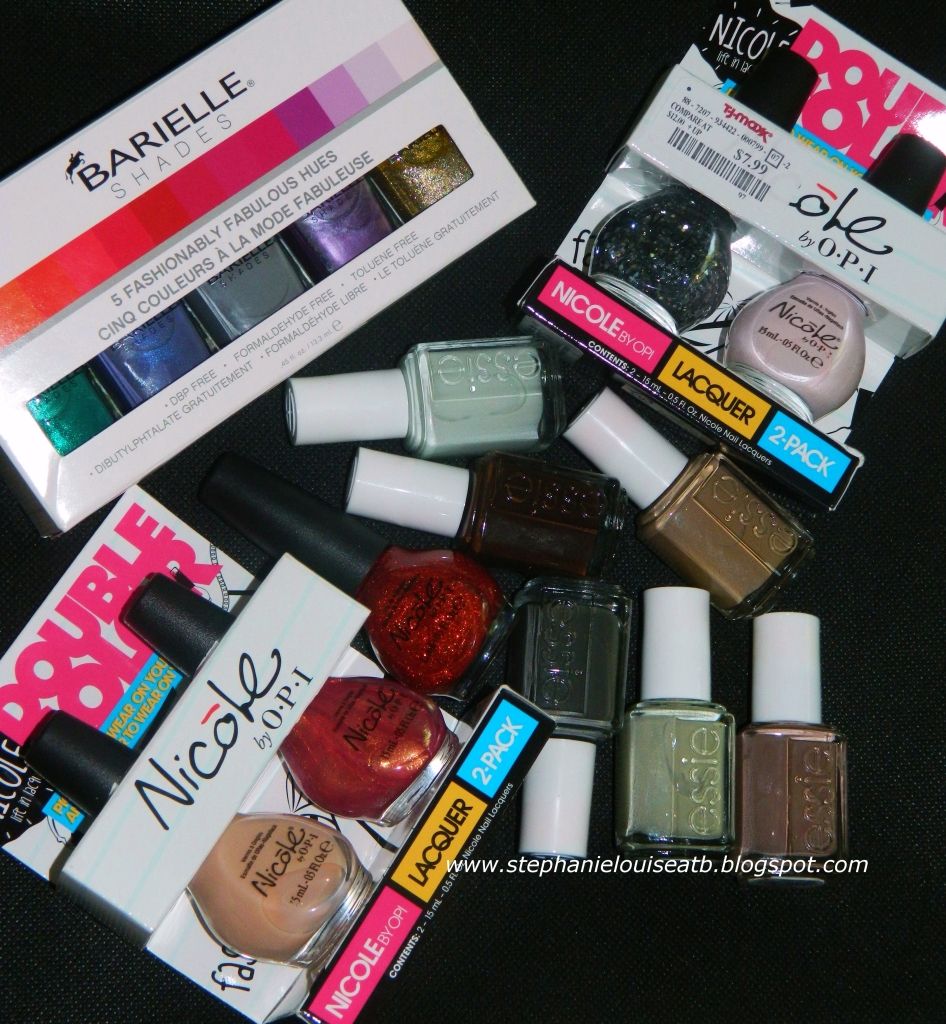 Sometimes...you stumble onto a goldmine. PURE GOLD. I've been bitter here in Omaha...no Ross. I used to get a ton of my nail polish from Ross at steal prices. TJ Maxx was just alright. Now...I admit I was wrong. SO WRONG. I found some unicorn polishes (hard to find polishes) & one that was supposed to be a Nicole by OPI CANADIAN EXCLUSIVE! Say whattttt! Its somewhat similar to me beloved Spoiled- Shrimp on the Barbie...maybe it will be even better? Here's my haul...get ready.
Here's an example of the 2 duo packaging. The one in the middle was out on its own packed in with the Essie polishes.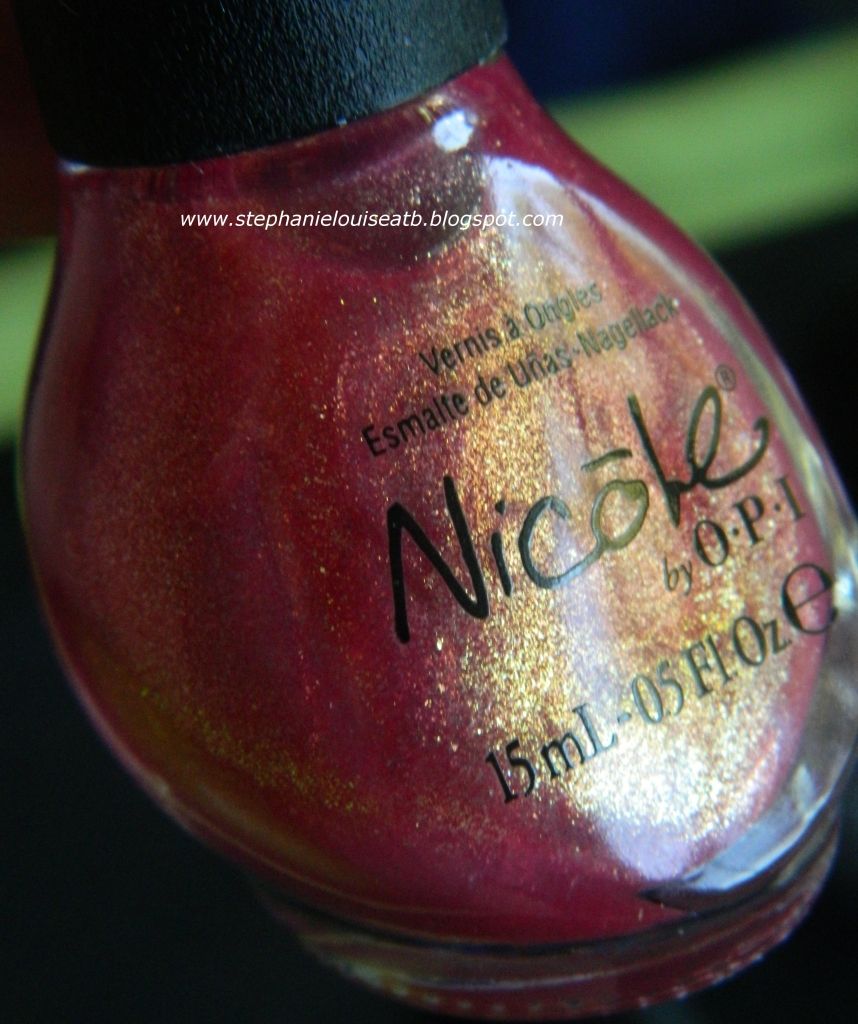 Here's the gorgeous Canadian Exclusive Nicole by OPI polish "Coral Denominator. SO SHOCKED TO FIND IT! This is one I would have totally paid full price for...except I'm in the USA. This is from the Nicole by OPI Justin Bieber Collection.
This is the first Nicole by OPI polish I picked up when I was walking around, LOVE. Make U Smile is a Nicole by OPI nail polish from the Justin Bieber Collection.
Left to right are Blush of Adrenaline & Studio Mama from Nicole by OPI. Studio Mama (which I keep calling baby mama hahahhaahaha) is seriously a white with the absolute tiniest hint of pink in it. This is from the Nicole by OPI Justin Bieber Collection & also supposed to be one of the International shades. Blush of Adrenaline is a sheer, bare nude polish...which I can't find any info on. Curious....
So this is from the 2012 Holiday Collection...I know this because last year we were stationed in Vegas & they were sold out. HAHA! So this is Orna-Ment for Each Other from Nicole by OPI...LOVE.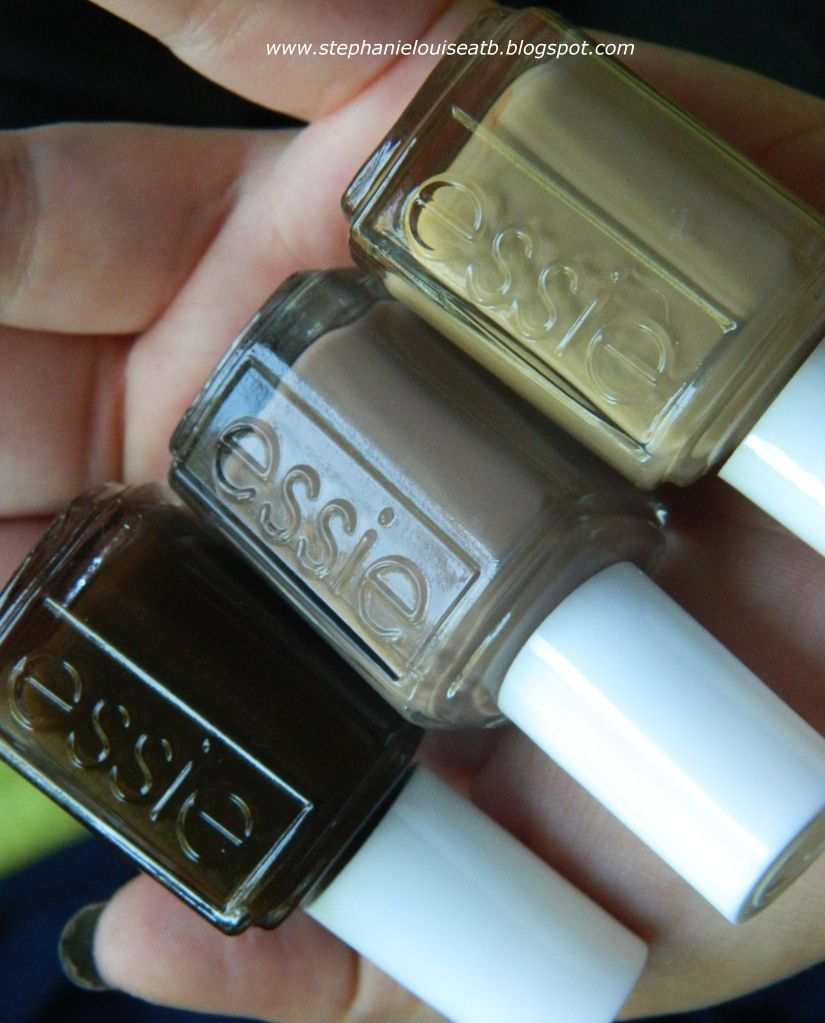 Top to bottom are Essie shades in Case Study, Glamour Purse, & Little Brown Purse. Another set of 3 that I wanted but didn't snag! I've been SO into browns & nudes lately so these 3 were a score.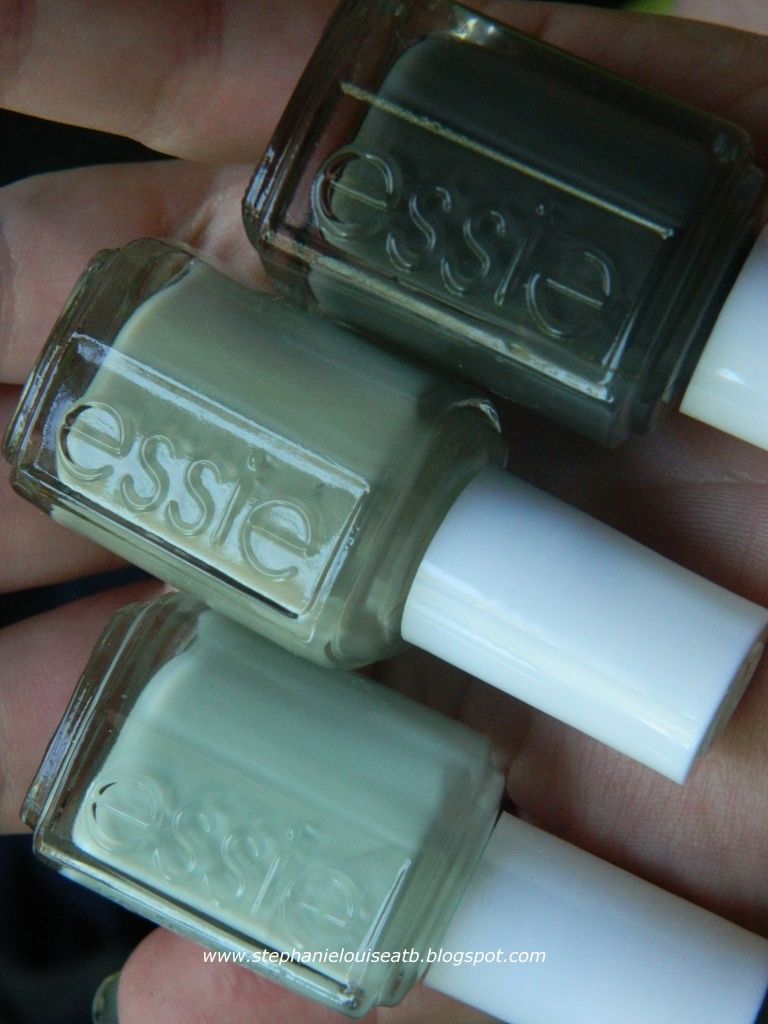 Top to bottom are Essie shades in Power Clutch, Da Bush, & Absolutely Shore. I wanted ALL 3 of these shades at one point or another. Exciting!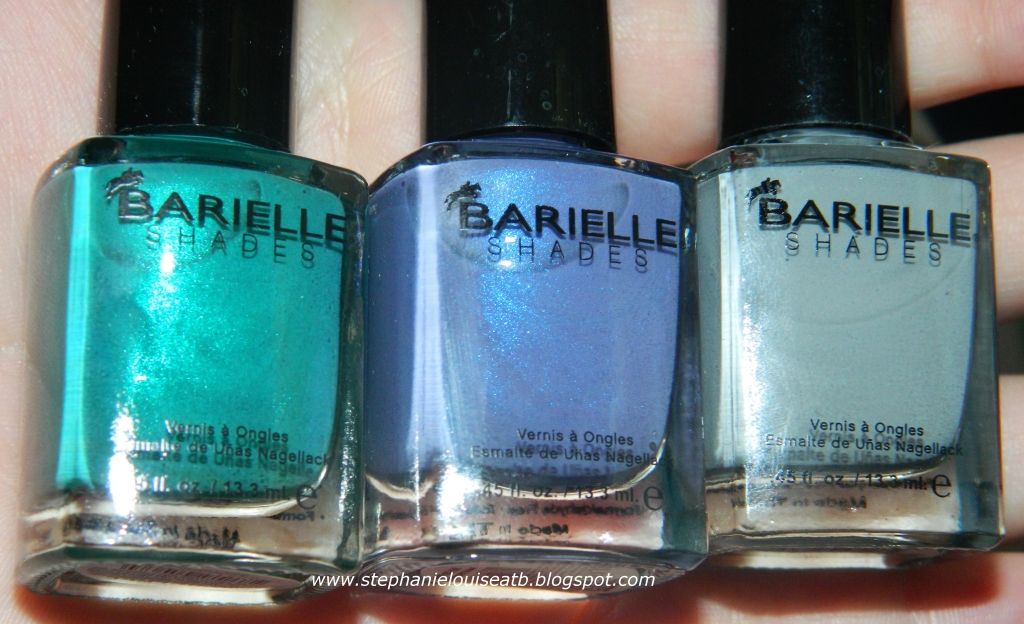 Left to right are Barielle shades in Decadence, Slate of Affairs, & U-Concrete-Me.
Left to right are Barielle shades Passion Pirouette & Gold Digger.
All Essie polishes were $3.99, Barielle 5 polishes were $10 total, & the Nicole by OPI duos were $7.99. The single Nicole by OPI from last years Holiday Collection was a single & was only $2.99. Incredible right? My total for all of these polishes was $53 without tax. That's for 16 nail polishes. That's about $3.31 a piece.
Soooo what shades do you guys want to see swatched first??? What are some of your great TJ Maxx discount finds! I still haven't found any Deborah Lippmans but somehow I'll make it through... :)