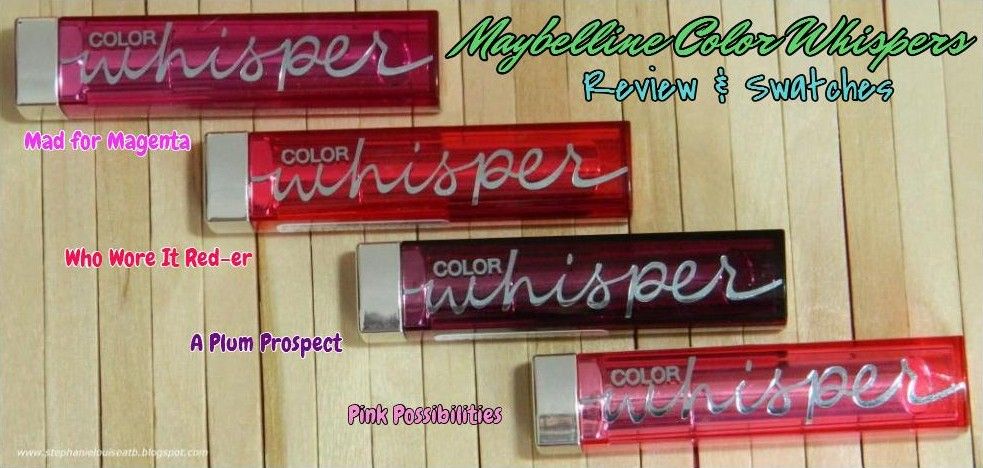 I feel like I've tried a million lip products this season. All of them new, unique, & most of them rather impressive. The Maybelline Color Whispers are definitely different & filled a void many people found in the
Revlon Lip Butters
. Personally, I think they're completely different products but for those looking for sheer, moisturizing color & didn't find them in the Revlon Lip Butters the Maybelline Color Whispers are becoming a big hit. Clearly I had to get in on it too.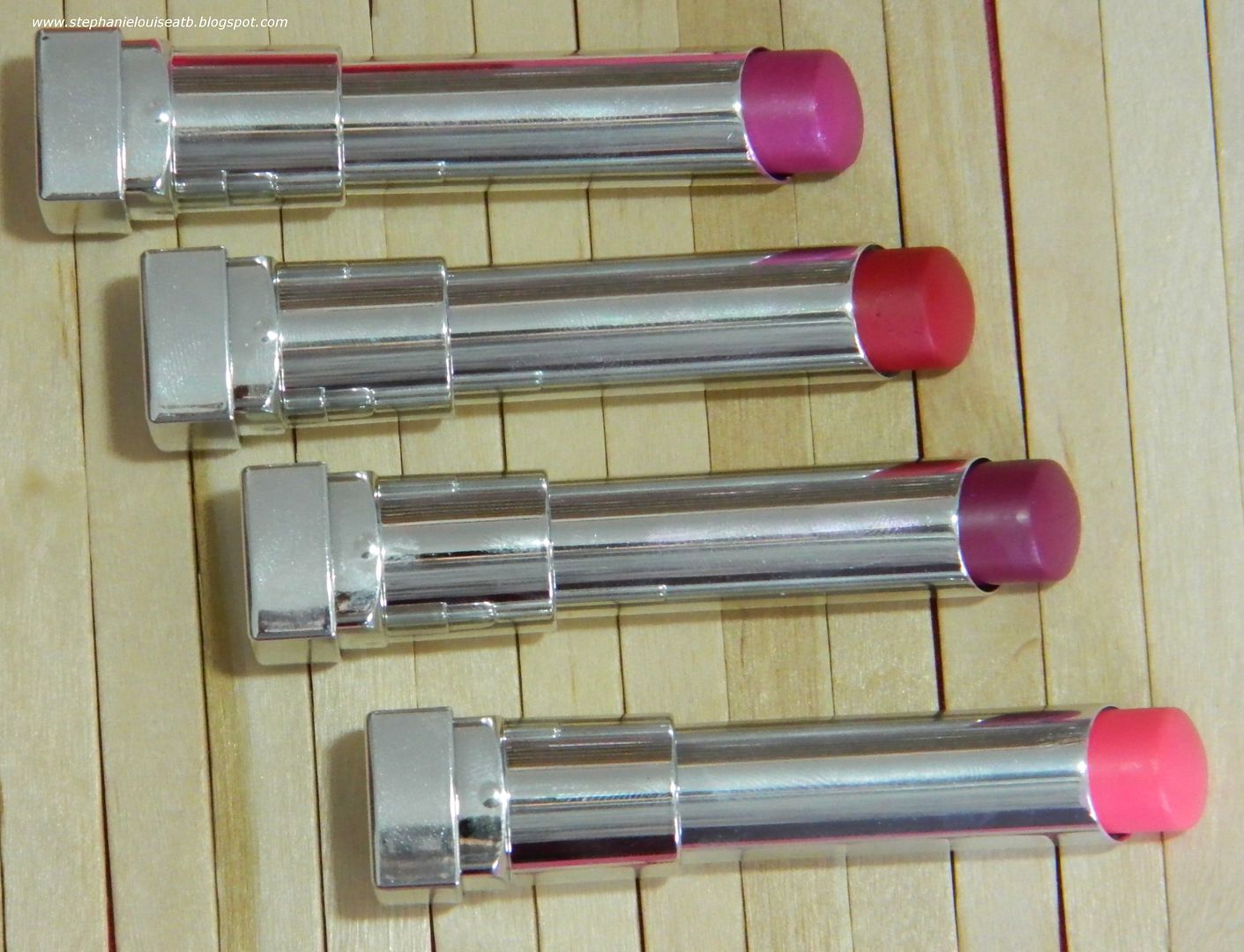 Pure color pigments suspended in a weightless gel. No heavy waxes or oils. Soft, sexy gel-color.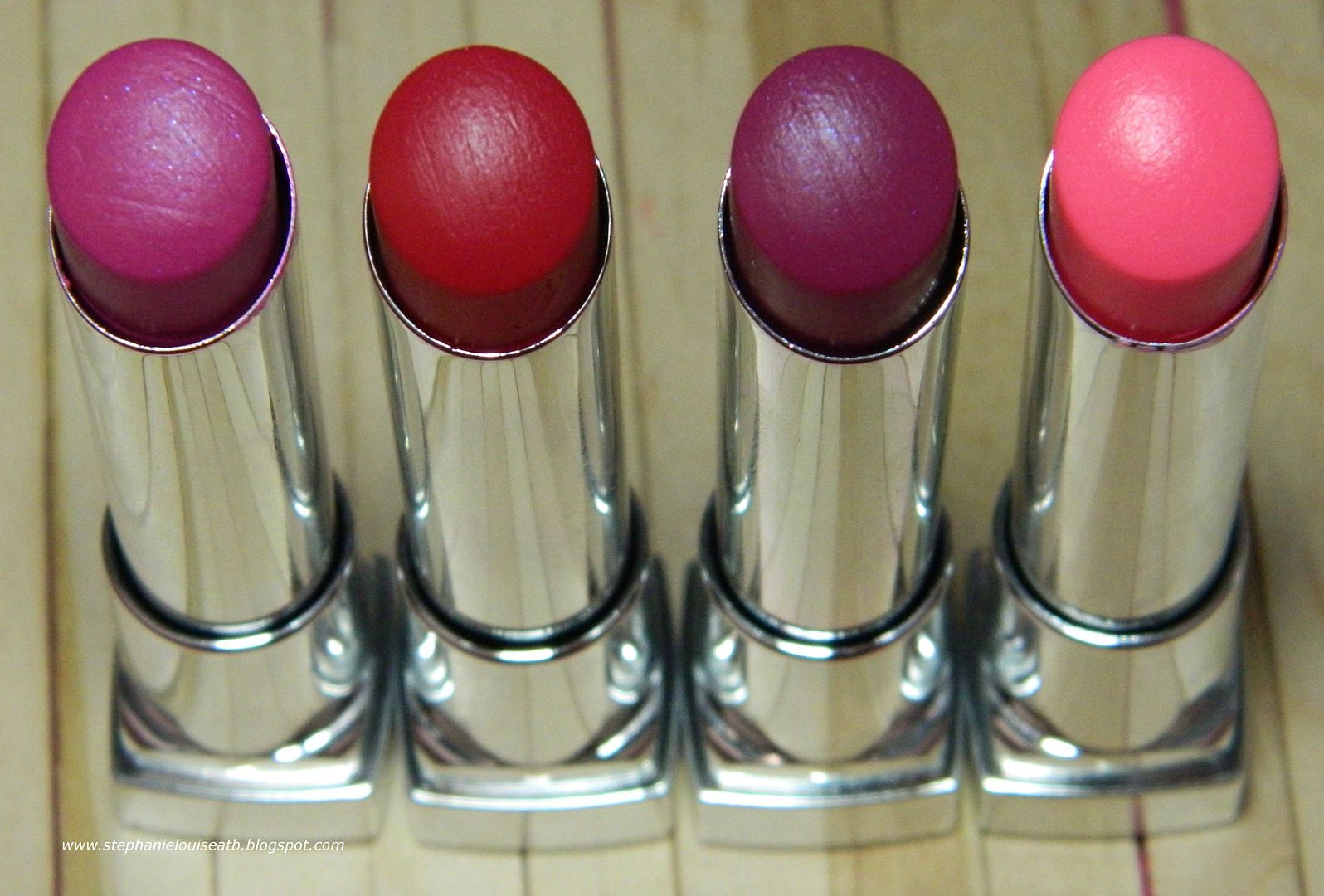 The packaging on these is similar to many of the other Maybelline Color Sensational options (
see the Maybelline Vivid Lipstick swatches & review here)
except that the outer lid corresponds to the shade inside. This is very similar to the
Revlon Lip Butters
. I find no fault with this type of packaging although I definitely feel like it leans drugstore. Not an issue for me. The base & tube are silver & these simply twist up.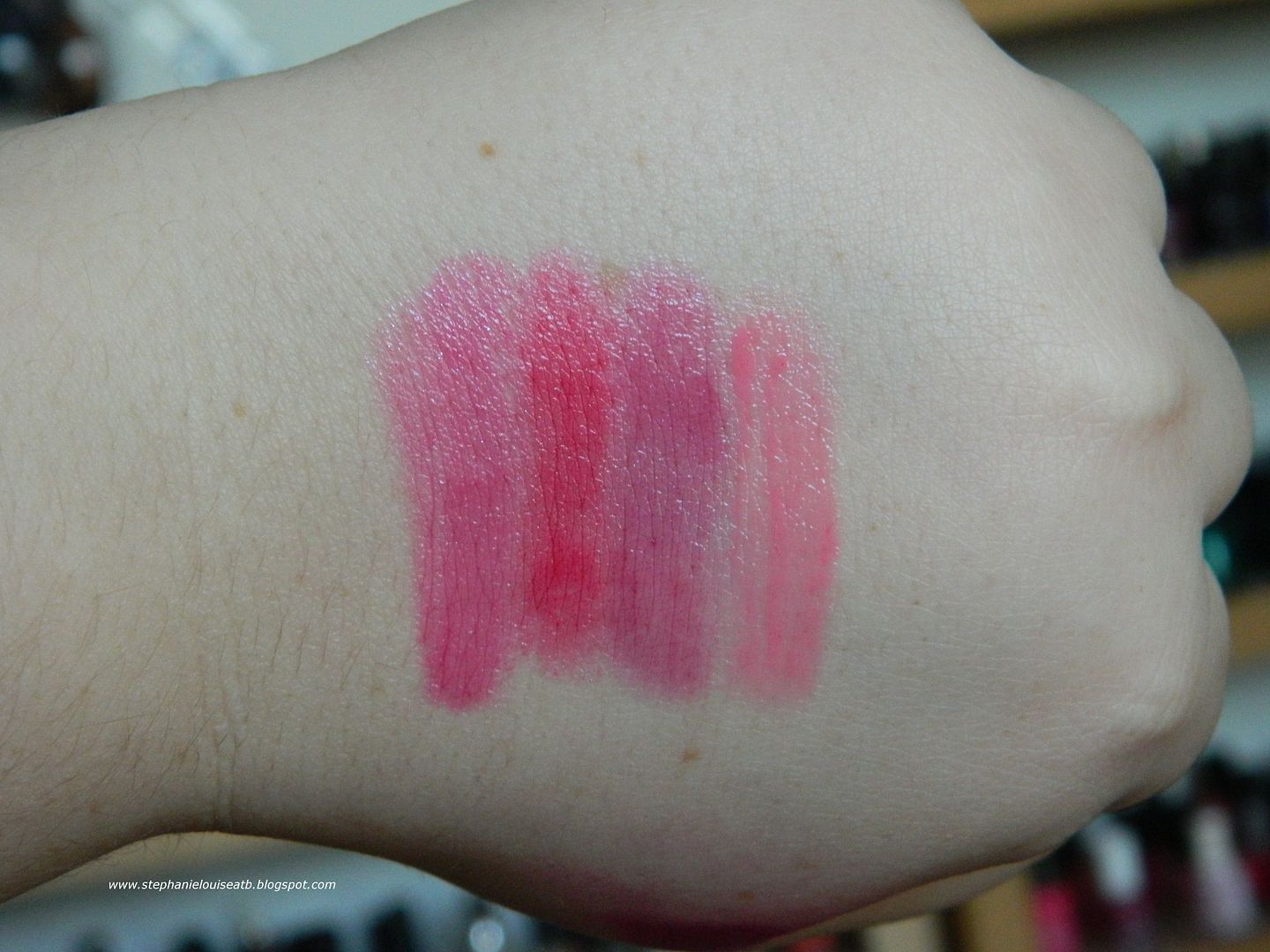 Mad for Magenta-
Medium magenta tinged pink.
Who Wore It Red-er-
A very pink toned red. Leans more pink on my lips.
A Plum Prospect-
Soft berry with a bit of brightness. Most pigmented.
Pink Possibilities-
Baby pink which looks a bit creamy.
I find these to be more pigmented than the L'Oreal Caresse lippies that I personally own but not as moisturizing as those or the
Maybelline Baby Lips
. The texture of these shades is definitely a jelly. In fact, if you've ever had to clean jelly off a table these look super similar. They feel a bit like that on the lips as well so they provide some moisture but not loads.
The color payoff on these varies & I feel like they are mostly decent when you apply a few layers. You do need a mirror, don't expect you don't with the deeper or brighter shades. I've heard some people say their shades smell like candy or fruity pebbles...I smell fruity pebbles on some & no scent at all on others. I prefer this to the scent of the original Maybelline Color Sensational lipsticks either way.
As far as wear goes, I find that the shine doesn't last as long as with the
Revlon Lip Butters
. It fades more quickly. I find that the pigmentation on these is great for what they are supposed to do. Notice above that Maybelline calls them a
weightless gel
& not a full form lipstick. I like that with one or two swipes, I have sheer color. A few more & my lips definitely look more saturated.
I like these but they don't kill the
Revlon Lip Butters
for me. If I'm going to use a mirror anyway, I'll likely still reach for those out of habit. For moisture, I'll still reach for a tinted lib balm like those from Burt's Bees, Palladio, or
Maybelline Baby Lips
. They don't have as many color options as the Whispers or as glossy looking but they feel like they do more. I like these for a more sheer color though, especially Plum Prospect since some plums can be so overwhelmingly fall/winter.
What do you think of the Maybelline Color Whispers? Have you tried them? What are your favorite shades?